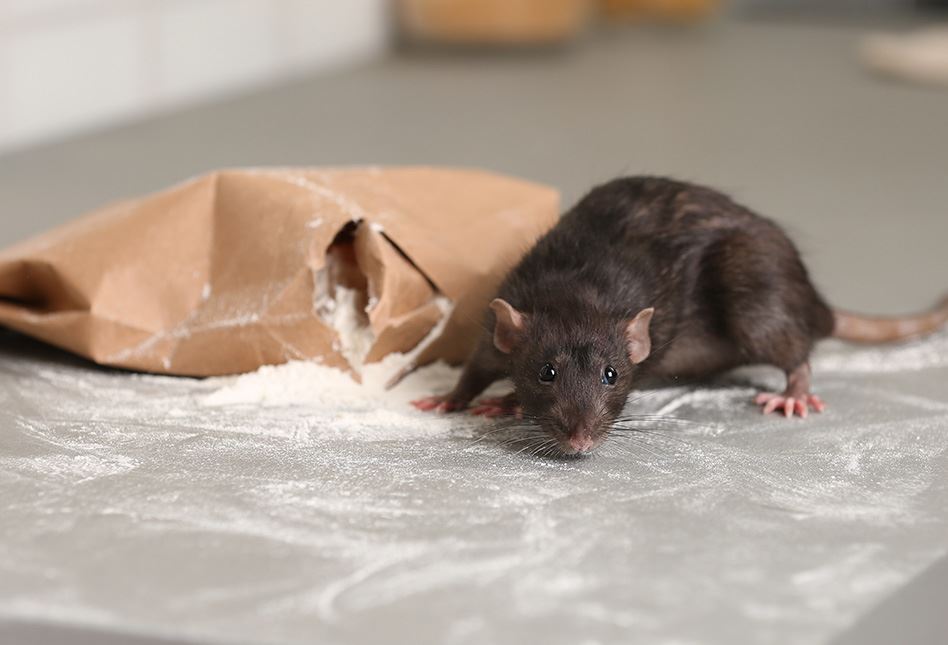 Rat Control Services in Portland, OR
Rats can be a real nuisance in Portland, causing damage to homes and posing health risks to families. If you're dealing with a rat infestation, you need a trustworthy pest control provider. Look no further than Family Home Pest Control – a family-owned business serving the Portland area since 1975.
Our team has helped thousands of customers eliminate rats and other pests, providing safe and effective pest control services. As a second-generation business, we take pride in setting the tone for pest control in the area. We are insured, veteran-owned, and committed to using safe products for your kids and pets.
---
Don't let rats take over your home. Contact us today at (503) 300-5054 to schedule a free estimate and take the first step towards a pest-free environment.
---
Our Rat Control Services
Family Home Pest Control offers a range of rat control services to meet the needs of our clients. Our expert team of pest control professionals is experienced in handling all types of rat infestations, from minor problems to severe cases.
Trapping: We offer a rat trapping service that places traps where rats are often found. Our traps are safe for pets and children, so you can be sure your loved ones won't be harmed. Upon catching the rats, we will remove them from your property and dispose of them safely and humanely.
Exclusion: Exclusion is an effective rat control method. This requires identifying possible entry points and sealing them off to prevent rats from entering your property. We will thoroughly inspect your property and use appropriate materials to seal off any potential entry points.
Baiting: Our rat control method uses bait stations to attract and eliminate rats. Bait stations are designed to be tamper-resistant, ensuring safety. Once the rats consume the bait, they will be eliminated.
Our top priority is implementing Integrated Pest Management (IPM) principles emphasizing non-chemical pest control solutions over chemical treatments. This approach is eco-friendly and more efficient in the long run. Our goal is to utilize the most reliable and sustainable methods to guarantee that your property is rat-free.
"The Absolute Best!"

Dear Family Home Pest Control Team, you have provided the utmost in quality service and have gone above and beyond the call of duty to rid our home of pests.

- Sunny D.

"Couldn't Be Happier!"

My house had been infested with spiders. We tried the sprays that you get from the store and nothing worked. We decided to call Family Home Pest Control and they helped us get back to living without spiders in our bathtubs.

- Carol S.

"Great Customer Service!"

I worked in an older building where we had a real rodent problem. We called Family Home Pest Control, and they came out that day and figured out a detailed plan for us.

- Brandon D.

"Highly Recommend!"

The technician who came to my home was so helpful. First I thought I had large black mice but turned out they were baby rats…

- Laurie J.
5 Ways Family Home Pest Control Can Help Your Business with Rat Infestations
Rat infestations can have severe consequences for commercial properties, including harm to your reputation, financial loss, and health risks. Family Home Pest Control provides commercial solutions to help businesses eliminate rats and prevent future infestations.
Our experienced technicians work with you to develop a customized rat control plan tailored to your business's unique needs. Each business has different requirements, and our team provides a personalized approach to help you get rid of rats and avoid future infestations.
We have experience working with various industries, including food service, hospitality, healthcare, and more. Our team understands each industry's unique challenges, and we work with you to create a rat control plan that will keep your business and customers safe and protect your business's reputation and bottom line.
We offer emergency rat control services to help businesses deal with sudden and unexpected infestations. Our team is available 24/7 to provide quick and efficient rat control solutions to minimize damage and disruption to your business. We also offer ongoing rat control maintenance services to help prevent future infestations. Our team will work with you to create a customized maintenance plan that includes regular inspections and treatments to ensure your business remains rat-free.
Why Choose Family Home Pest Control for Rat Control Services?
Rat infestations can have severe consequences for both residential and commercial properties. If you're dealing with a rat problem, choosing a pest control company with the experience, expertise, and commitment to deliver effective solutions is essential.
Here are five reasons why you should choose Family Home Pest Control for your rat control needs:
1. Experience and Expertise in Rat Control
Our experienced technicians have the expertise to handle any rat infestation, big or small. We use the latest techniques and products to deliver effective rat control solutions. We also have a deep understanding of rat behavior, enabling us to identify the source of the infestation and provide long-term solutions.
2. Family-Owned, Second-Generation Pest Control Business
Family Home Pest Control is a family-owned, second-generation pest control business. We have provided pest control services to the Portland area for over 40 years and are committed to providing personalized, high-quality solutions to our customers. When you choose us, you can be confident that you are working with a team that cares about your property and your family.
3. Licensed and Insured
We are licensed by the Oregon Department of Agriculture and are fully insured. When you choose us, you can have peace of mind knowing that you are working with a reputable and trustworthy pest control company.
4. Free Estimates for Rat Control Services
Dealing with a rat infestation can be stressful. That's why we offer free estimates for our rat control services. Our professionals will assess your property, identify the source of the infestation, and provide you with a comprehensive assessment of our services. This way, you can decide on the best solutions to fit your needs.
5. Quick Action to Prevent Health Risks and Property Damage
Rats can carry diseases and cause extensive property damage. Acting quickly to address a rat infestation is essential to protect your health and property. Our team can provide same-day and emergency services to ensure you get the needed rat control solutions.
Why Choose Family Home Pest Control?
What Makes Us Different
Serving Portland, OR Since 1975
Quality Assurance Warranties

Experienced & Friendly Exterminators

Family, Veteran & Locally Owned

Years of Industry Experience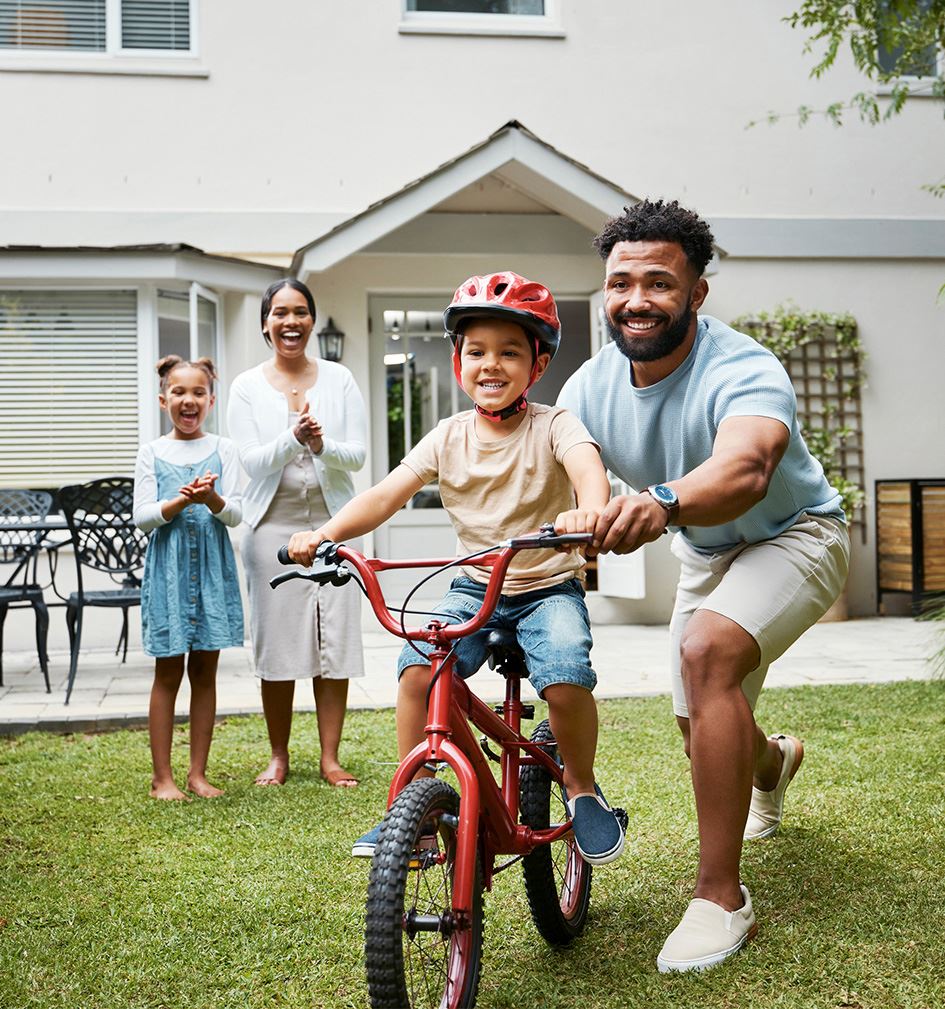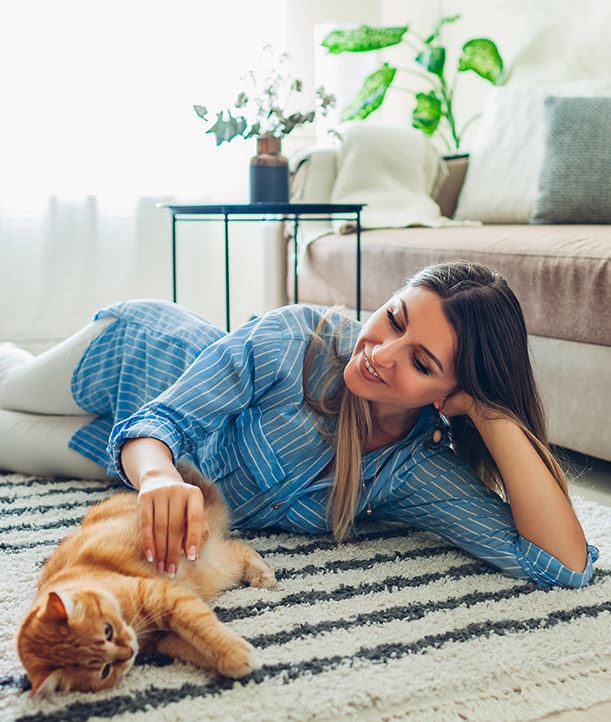 Say Goodbye to Rats with Our Effective Pest Control Solutions
Dealing with a rat infestation in Portland can be a stressful and concerning situation. However, with the help of Family Home Pest Control, you can take immediate and effective action to protect your property and health. Our dependable and expert services specialize in rat control solutions tailored to meet the needs of local residents.
We aim to provide you with a pest-free environment and complete peace of mind to enjoy your home without any worries.
---
Contact us today at (503) 300-5054 to request a free estimate and learn how we can assist you in eliminating rats and preventing future infestations.
---